GlobeNewswire
American Rebel CEO Seizes Opportunity to Spread Company's Message in Public Relations Blitz
News provided by
American Rebel Holdings Inc
Sep 19, 2023, 8:30 AM ET
Nashville, TN, Sept. 19, 2023 (GLOBE NEWSWIRE) -- American Rebel Holdings, Inc. – America's Patriotic Brand (NASDAQ: AREB; AREBW), a designer, manufacturer and marketer of branded safes and personal security and self-defense products, today provided a recap of personal appearances by its CEO Andy Ross over the last ten days. National television appearances included Fox & Friends, Newsmax and One America Network. An appearance at NASDAQ was taped for New to the Street for future airings on Fox Business, Newsmax and Bloomberg. A national radio appearance on SiriusXM's program Stacy on the Right anchored several radio and podcast programs featuring Andy Ross including Rush to Reason with John Rush, Bill Meyer Show Podcast, Daryn Ross - Patriots with Grit, Denise Simon - FoundersCode.com, Jim Quinn WYSL, Steve Gruber WJIM, WGMD - The Talk of Delmara, Davis Zere - AmericasVoice.news, and the Ed Martin Pro America Report. Also included during the New York media trip was a print article behind the pay wall at Newsmax. The writer plans to revisit this print article as a basis for a column over the next week or so outside of the paywall for wider distribution.

The ongoing theme of these interviews was Andy Ross explaining the trust his customers put in his brands American Rebel, Champion Safe and Superior Safe to protect his customers security and their privacy and that means to fight the intrusion to the fullest extent of the law.
"You protect their privacy as if you were protecting your own," says Andy Ross. "They are trusting us when they buy a product we manufacture that's designed around privacy and protection. We stand behind the Constitution and are committed to protecting our customers' privacy rights. I was blown away by the patriotic response I received from conservative media outlets. Our story really resonates with them."
Other topics of these interviews were background on American Rebel – America's Patriotic Brand, Andy Ross' music career and the January 2024 launch of American Rebel Beer. American Rebel plans to continue public relations outreach efforts to spread the word about its privacy policies for its safes and to create awareness for America's Patriotic, God Fearing, Constitution Loving, National Anthem Singing, Stand Your Ground Beer.
About American Rebel Holdings, Inc.
American Rebel operates primarily as a designer, manufacturer and marketer of branded safes and personal security and self-defense products. The Company also designs and produces branded apparel and accessories and will introduce American Rebel Beer in early 2024. To learn more, visit www.americanrebel.com, www.championsafe.com and americanrebelbeer.com. For investor information, visit www.americanrebel.com/investor-relations.
Cautionary Note Regarding Forward-Looking Statements:
This press release contains forward-looking statements within the meaning of the Private Securities Litigation Reform Act of 1995. American Rebel Holdings, Inc., desires to take advantage of the safe harbor provisions of the Private Securities Litigation Reform Act of 1995 and is including this cautionary statement in connection with this safe harbor legislation. The words "forecasts" "believe," "may," "estimate," "continue," "anticipate," "intend," "should," "plan," "could," "target," "potential," "is likely," "expect" and similar expressions, as they relate to American Rebel, are intended to identify forward-looking statements. We have based these forward-looking statements primarily on our current expectations and projections about future events and financial trends that we believe may affect our financial condition, results of operations, business strategy, and financial needs. Important factors that could cause actual results to differ from those in the forward-looking statements include our ability to meet customer demands for products, working capital constraints, our ability to introduce American Rebel beer on a timely and efficient manner, our ability to effectively compete in the competitive industries in which we operate, and the Risk Factors contained within our filings with the SEC, including our Annual Report on Form 10-K for the year ended December 31, 2022. Any forward-looking statement made by us herein speaks only as of the date on which it is made. Factors or events that could cause our actual results to differ may emerge from time to time, and it is not possible for us to predict all of them. We undertake no obligation to publicly update any forward-looking statements, whether as a result of new information, future developments or otherwise, except as may be required by law.
Company Contact:
info@americanrebel.com
Attachment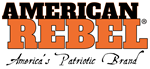 NOTE: This content is not written by or endorsed by "WANE", its advertisers, or Nexstar Media Inc.
For inquiries or corrections to Press Releases, please reach out to GlobeNewswire.