GlobeNewswire
Sportsman's Warehouse Holdings, Inc. Appoints Steven W. Sansom to Its Board of Directors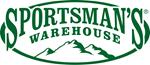 News provided by
Sportsman's Warehouse Holdings, Inc.
Sep 19, 2023, 8:30 AM ET
WEST JORDAN, Utah, Sept. 19, 2023 (GLOBE NEWSWIRE) -- Sportsman's Warehouse Holdings, Inc. ("Sportsman's Warehouse" or the "Company") (Nasdaq: SPWH) announced today that Steven W. Sansom has been appointed to the Company's Board of Directors (the "Board"), effective September 15, 2023. He will serve as a member of the Board's Compensation Committee.

"Steve is a tremendous addition to the Board," said Joseph Schneider, Interim CEO and Chairman of the Board. "He brings decades of experience from his numerous roles as an investor, board member and executive leader – and we are pleased to welcome him to Sportsman's Warehouse. Steve's wide range of skillsets across industries, including holding senior positions at high-growth businesses in the logistics and real estate sectors, as well as his capital allocation expertise gained in these roles, further complements the strengths of the Board."
Mr. Schneider continued, "Steve's addition as a director is part of our ongoing commitment to ensuring the Board has the right mix of skills and perspectives that align with the Company's strategic objectives. We look forward to working alongside Steve as we move to return the business to growth and enhance long-term shareholder value. Putting a permanent CEO in place is a critical part of achieving these goals, and we expect to fill that position soon."
On his appointment, Mr. Sansom said, "As an avid outdoorsman, as well as a loyal Sportsman's Warehouse customer, I am honored and excited to be joining the organization and its talented Board. I look forward to drawing on my skills and experience in financial leadership and capital markets as the Board continues to work collaboratively to advance the Company's value-creating strategy."
Mr. Sansom is a corporate executive with over 30 years of experience in high-growth businesses. He has served as founder and chairman of Steel Grove Capital Advisors and Steel Grove Family Office in Memphis, Tennessee since September 2001. Mr. Sansom was also a founder, principal and member of the board of directors of Center Coast Capital Advisors, an independent investor in United States mid-stream energy infrastructure assets, from November 2007 until its merger with Brookfield Asset Management in February 2018. Mr. Sansom also served as a vice president of Goldman Sachs & Co. in New York, New York and Memphis, Tennessee between August 1993 and September 2001. Mr. Sansom began his career at Merrill Lynch Global Capital Markets in the Institutional Equity Capital Markets Group in New York, New York from August 1991 to September 1993. Mr. Sansom currently serves on the Executive Advisory Board of Brown Brothers Harriman Capital Partners, the middle markets private equity investment group at Brown Brothers Harriman & Co. in New York, New York. Mr. Sansom is a member of several additional boards of directors, including the advisory board of Axxes Capital, a private markets investment firm. He also previously served on Charles Schwab & Co. Institutional Advisory Board in San Francisco, California.
Mr. Sansom holds a bachelor's degree in business from Millsaps College and also attended Harvard Business School's executive education program.
About Sportsman's Warehouse Holdings, Inc.
Sportsman's Warehouse Holdings, Inc. is an outdoor specialty retailer focused on meeting the needs of the seasoned outdoor veteran, the first-time participant, and everyone in between. We provide outstanding gear and exceptional service to inspire outdoor memories.
For press releases and certain additional information about the Company, visit the Investor Relations section of the Company's website at www.sportsmans.com.
Forward-Looking Statements
This press release includes forward-looking statements within the meaning of the Private Securities Litigation Reform Act of 1995 as contained in Section 27A of the Securities Act of 1933 and Section 21E of the Securities Exchange Act of 1934. Forward-looking statements in this release include, but are not limited to, statements regarding the future growth of the Company and the expectation to appoint a new Chief Executive Officer. Investors can identify these statements by the fact that they use words such as "continue", "expect", "may", "opportunity", "plan", "future", "ahead" and similar terms and phrases. The Company cannot assure investors that future developments affecting the Company will be those that it has anticipated. Actual results may differ materially from these expectations due to many factors including, but not limited to: current and future government regulations relating to the sale of firearms and ammunition, which may impact the supply and demand for the Company's products and ability to conduct its business; the Company's retail-based business model; general economic, market and other conditions and changes in consumer spending; the Company's concentration of stores in the Western United States; competition in the outdoor activities and specialty retail market; changes in consumer demands; the Company's expansion into new markets and planned growth; the impact of COVID-19 on the Company's operations; and other factors that are set forth in the Company's filings with the SEC, including under the caption "Risk Factors" in the Company's Form 10-K for the fiscal year ended January 28, 2023 which was filed with the SEC on April 13, 2023, and the Company's other public filings made with the SEC and available at www.sec.gov. If one or more of these risks or uncertainties materialize, or if any of the Company's assumptions prove incorrect, the Company's actual results may vary in material respects from those projected in these forward-looking statements. Any forward-looking statement made by the Company in this release speaks only as of the date on which the Company makes it. Factors or events that could cause the Company's actual results to differ may emerge from time to time, and it is not possible for the Company to predict all of them. The Company undertakes no obligation to publicly update any forward-looking statement, whether as a result of new information, future developments or otherwise, except as may be required by any applicable securities laws.
Investor Contact:
Riley Timmer
Vice President, Investor Relations
Sportsman's Warehouse
(801) 304-2816
investors@sportsmans.com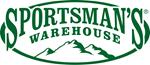 NOTE: This content is not written by or endorsed by "WANE", its advertisers, or Nexstar Media Inc.
For inquiries or corrections to Press Releases, please reach out to GlobeNewswire.