GlobeNewswire
MetaQuiz Amplifies Digital Learning With Chainlink VRF Mega Jackpot Launch
MetaQuiz, the first 100% AI-powered Learn to Earn Quiz Game, is revolutionizing the education landscape. Its unique approach combines learning with winning, culminating in a weekly jackpot draw.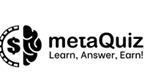 News provided by
MetaQuiz
Sep 18, 2023, 2:28 PM ET
Seoul, South Korea, Sept. 18, 2023 (GLOBE NEWSWIRE) -- This event, eagerly anticipated by the MetaQuiz community, has consistently met expectations. Each draw leverages Chainlink's Verifiable Random Function (VRF), guaranteeing provably random on-chain prize selections every Saturday.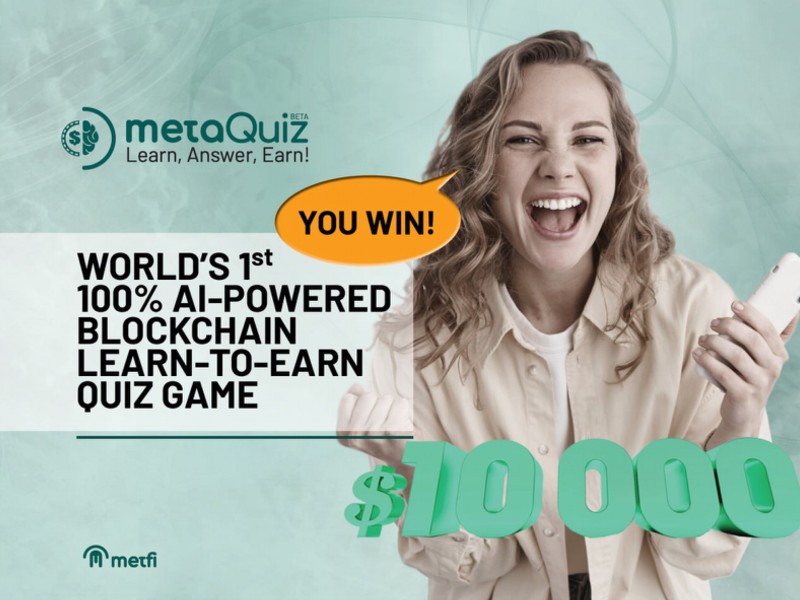 Weekly Winning Delights
MetaQuiz, a revolutionary offering from MetFi DAO, illustrates the intersection of learning and earning. By transforming the traditional quiz format into an opportunity for financial reward, it has garnered significant attention worldwide. 
Each week, participants who answer a quiz question correctly gain eligibility for the "Jackpot draw." This exciting feature holds a minimum prize pool of 10,000 USDT, creating anticipation among participants. 
If the 1st prize isn't awarded in a given week, it rolls over to the next, adding to the excitement of the draw. Winners are chosen using Chainlink's Verifiable Random Function (VRF), establishing trust in the process. 
Each victory not only benefits the winner but also strengthens the MetaQuiz community, underscoring the platform's commitment to a rewarding and trustworthy learning experience. 
The Excitement of Weekly Wins
The opportunity to secure the Mega prize propels a robust competitive spirit among participants. Each week, the community awaits the draw, fostering a dynamic environment within the platform. 
The potential to secure the jackpot maintains engagement and incrementally expands MetaQuiz's user base. As a result, this groundbreaking blockchain platform promotes an equitable and stimulating learning environment.
Inclusive Participation and Engaging Quizzes
MetaQuiz distinguishes itself through various key features. It utilizes AI-powered quizzes that are entirely on-chain, offering a diverse and continually evolving learning experience. 
The weekly prize draw, with a minimum starting pool of 10,000 USDT, adds excitement to every correctly answered quiz question, and smart contracts ensure the potential for even larger prizes. 
Rewards are instant and efficiently delivered to winners' wallets via smart contracts at the conclusion of each draw. All prize draws are 100% provably random, transparent, and verifiable on-chain, thanks to Chainlink's Verifiable Random Function (VRF). 
The platform prioritizes transparency and security through blockchain technology, making on-chain reward distribution indisputable. 
MetaQuiz promotes inclusivity by offering a free trial with no entry barriers, making knowledge enhancement accessible to everyone. Additionally, it caters to a global audience, with users choosing their preferred quiz language and topic, fostering inclusivity and knowledge dissemination.
As such, MetaQuiz is transforming how people perceive learning, thereby nurturing a community of lifelong learners.
About MetaQuiz
MetaQuiz is an innovative edutainment platform that redefines learning and gaming rewards through blockchain technology and AI. By combining the power of knowledge with the thrill of winning, MetaQuiz creates an engaging environment where users can grow, explore, and succeed like never before.
The team's Telegram, Twitter, and Discord channels are full of exciting news, updates, and rewards that will keep users engaged and active in the MetaQuiz community. Furthermore, MetaQuiz's official website gives users a better understanding of the platform's capabilities, helping them make informed decisions when playing.

Matt Davis
info-at-metfi.io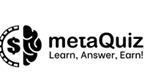 NOTE: This content is not written by or endorsed by "WANE", its advertisers, or Nexstar Media Inc.
For inquiries or corrections to Press Releases, please reach out to GlobeNewswire.