GlobeNewswire
Avalyn Pharma's CEO Leads Workshop on Clinical Strategy at IPF Summit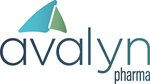 News provided by
Avalyn Pharma Inc.
Sep 18, 2023, 12:06 PM ET
Seattle, Sept. 18, 2023 (GLOBE NEWSWIRE) -- Avalyn Pharma Inc., a clinical-stage biopharmaceutical company focused on development of targeted therapies for life-threatening pulmonary diseases, announced that
CEO Lyn Baranowski will lead a workshop during the annual Hanson & Wade IPF Summit on September 19, 2023. Ms. Baranowski and Timothy Whelan, MD, a pulmonologist and professor of medicine at the Medical University of South Carolina, will facilitate a discussion with attending medical and industry professionals on clinical trial strategies that could be employed to improve the development of therapies for pulmonary fibrosis. Topics will include the selection and optimization of drug delivery methods, the impact of dosing regimens and administration routes on clinical studies, and the impact formulations have on immunogenicity and compliance.
Panel Details:
IPF Summit - Advancing Disease-Modifying Pulmonary Fibrosis Drugs
Workshop: Deciphering Therapeutic Formulation & Delivery to Create Efficacious & Patient & Clinician-Orientated Drugs for Pulmonary Fibrosis Patients
Location: Westin Boston Seaport in Boston, MA
Day/Time: September 19, 1:00-4:00 p.m.
About Avalyn Pharma
Avalyn is a biopharmaceutical company developing targeted therapeutics for the treatment of rare respiratory diseases including pulmonary fibrosis and other interstitial lung diseases (ILD). Pulmonary fibrosis is characterized by scarring, decline in lung function, reduced exercise capacity and quality of life, and is associated with increased mortality. Currently approved therapeutic options slow pulmonary fibrosis progression but are associated with significant toxicities, which restrict their use and dosing. Avalyn is developing a pipeline of inhaled therapeutics designed to reduce systemic exposure and deliver medication to the site of disease. AP01, Avalyn's lead candidate, is a formulation of pirfenidone optimized for delivery via inhalation. In recent clinical studies of AP01 assessed in 150 individuals with different forms of pulmonary fibrosis – idiopathic (IPF) and progressive pulmonary fibrosis (PPF) -- AP01 demonstrated the potential to improve both efficacy and safety over existing therapy. More information can be found at www.avalynpharma.com.

Marc Schneebaum 
Chief Financial Officer
mschneebaum@avalynpharma.com

Michael Jaharis
Manager, Corporate Development 
mjaharis@avalynpharma.com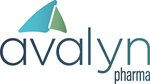 NOTE: This content is not written by or endorsed by "WANE", its advertisers, or Nexstar Media Inc.
For inquiries or corrections to Press Releases, please reach out to GlobeNewswire.