GlobeNewswire
LTC ACO Announces Shared Savings for 2022 Under CMS Medicare Shared Savings Program
Country's First and Only Long-term Care Accountable Care Organization Achieved the Highest Quality Score of all ACOs Reporting Clinical Quality Measures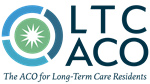 News provided by
LTC ACO
Sep 18, 2023, 11:25 AM ET
KENNETT SQUARE, Pa., Sept. 18, 2023 (GLOBE NEWSWIRE) -- LTC ACO, the first and only Accountable Care Organization (ACO) in the U.S. dedicated solely to long-term care facility residents, today announced it received a positive reconciliation and settlement under the Medicare Shared Savings Program (MSSP) for the 2022 performance year. Most notably, LTC ACO achieved the highest quality score of all ACOs adopting CMS's new Clinical Quality Measures (CQMs) reporting methodology.

"We are extremely proud to announce that LTC ACO has once again achieved shared savings under the CMS Medicare Shared Savings Program," said Jason Feuerman, president and CEO of LTC ACO. "Our positive results are a testament to the commitment of our participating providers, who work tirelessly enhancing care for the Medicare population living in long-term care nursing facilities. We are grateful for the trust they place in us to deliver value for their patients."
During 2022, LTC ACO managed nearly 13,000 Medicare fee-for-service beneficiaries under the MSSP. The organization achieved total shared savings of $7.2 million, resulting in earned shared savings of $5.3 million to LTC ACO. Since 2018, LTC ACO has saved Medicare $73.0 million, equating to an average of $1,875 per beneficiary in positive reconciliation years.
A market-based solution to fragmented and costly care, ACOs empower physicians and other providers to work together and take responsibility for enhancing the patient experience and keeping care affordable. As the first mover in the long-term care industry, LTC ACO remains well positioned to improve quality of care and create a reliable shared savings revenue opportunity with no downside for those providers serving long-term care nursing facility residents.
As an early adopter of CMS's new quality reporting framework, LTC ACO continues driving higher standards in long-term care. "Earning the highest quality score among all ACOs reporting via the new CQM ("quality reporting") methodology underscores our unwavering commitment to excellence and leadership in the industry," said Feuerman. "This milestone not only reflects the dedication of our healthcare providers but also reaffirms our unique position as the nation's first and only long-term care accountable care organization."
Over 98% of the organization's attributed beneficiaries, high-needs individuals with complex care requirements, are designated as long-term institutionalized (LTI) by CMS. No other MSSP ACO is exclusively focused on the LTI beneficiary.
As a leader in value-based care and a pioneer in improving health outcomes and costs for long-term care residents, LTC ACO is using agile experimentation and artificial intelligence driven predictive analytics to identify areas of potential improvement, learn what actions and processes enhance outcomes, and continuously improve care for its unique population of beneficiaries. Since its inception LTC ACO has focused specifically on the special needs of the frail elderly, individuals living with Alzheimer's disease or dementia, depression, amputations, developmental or physical disabilities, renal failure and those with multiple chronic diseases and complications.
To learn more about how LTC ACO helps providers achieve financial success and improve clinical impact, visit http://www.ltcaco.com.
About LTC ACO
LTC ACO is the first Accountable Care Organization (ACO) in the United States dedicated to long-term care facility residents. LTC ACO began participating in the Medicare Shared Savings Program (MSSP) in 2016 for Medicare beneficiaries who reside in long-term care facilities. Visit http://www.ltcaco.com/ to explore opportunities for participation.

Jennifer Leckstrom
RoseComm for LTC ACO
jleckstrom@rosecomm.com
215-681-0770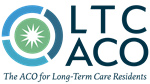 NOTE: This content is not written by or endorsed by "WANE", its advertisers, or Nexstar Media Inc.
For inquiries or corrections to Press Releases, please reach out to GlobeNewswire.